The Christmas Calendar app for iPad

---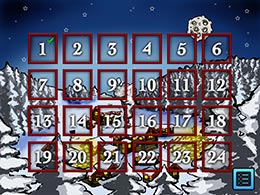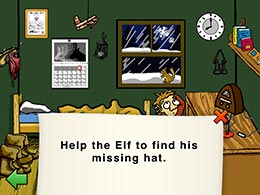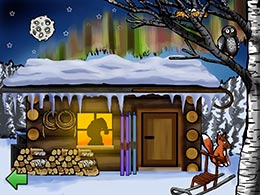 ---
The Christmas Calendar is a calendar application combining storytelling with gameplay. Each of the 24 hatches conceals a small Christmas themed story, one to be opened each day as Christmas gets closer. The user of this application can participate with Santa Claus' Christmas preparations and help him and the other residents of Christmas village by completing tasks hidden within the hatches. Each one of them contains a new situation and a story driven search and find -task.
The illustrations of The Christmas Calendar are comical and skillfully drawn. All the different characters and locations add depth and a lot of funny details to the overall experience. The varying difficulty level keeps the gameplay interesting and offers the user a good amount of challenge.

The Christmas Calendar is an unique and educational digital application for children, which recreates the Christmas spirit within both children and children at heart. Waiting for Christmas has never before been this fun and exciting.
During December the app closes and enables the hatches in true advent calendar style, offering a new hatch every day. Before and after December the hatches can be opened freely.

The app is also available in Finnish.